Double Hung Windows Replacement in Green Cove Springs FL
Discover the seamless blend of functionality and aesthetic appeal with our Double Hung Windows at Windows of Green Cove Springs. Our windows are designed with a homeowner's needs in mind, offering a stylish, versatile, and practical solution for modern living.
Our Double Hung Windows are renowned for their classic look and dual-operating sashes that provide exceptional ventilation. They are a harmonious blend of tradition and innovation, allowing the top or bottom sash to open for increased airflow and easy cleaning from inside your home. The balance between form and function ensures that they enhance both the interior and exterior appeal of any property.
We understand that one size doesn't fit all, which is why our Double Hung Windows are available in a variety of sizes and dimensions. Each window is custom-sized to fit specific openings in your home, ensuring a perfect fit and a clean, finished look.
Maintaining your Double Hung Windows is straightforward. The tilt-in sashes make for easy cleaning, and regular maintenance is minimal—simply wipe the frames with a damp cloth and use a gentle cleaner for the glass to keep your windows looking new.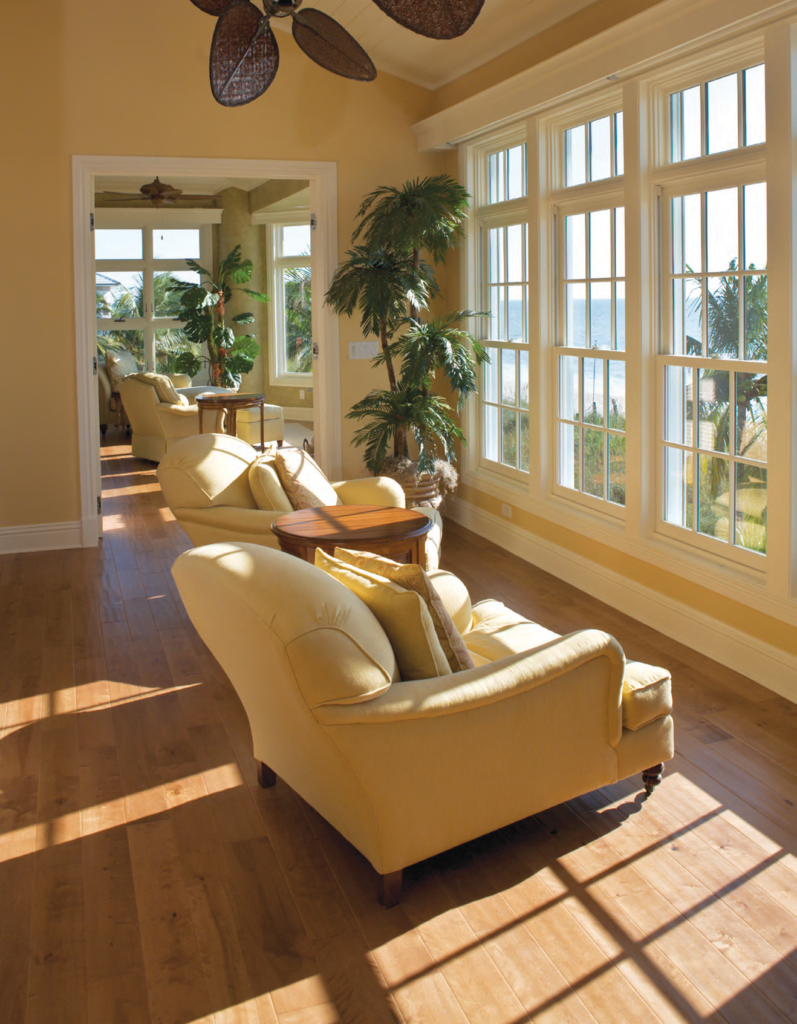 Maximize Comfort with Energy-Efficient Double Hung Windows from Windows of Green Cove Springs
Immerse yourself in the seamless blend of classic style and modern technology with our Double Hung Windows at Windows of Green Cove Springs. Our collection is meticulously crafted, offering you the perfect harmony of aesthetics and innovative energy-saving features.
Choose efficiency with our Energy Star Certified Double Hung Windows. Designed to meet strict criteria, these windows provide superior energy performance, ensuring your home stays comfortable while reducing utility bills.
Our Double-Pane Double Hung Windows are built for year-round performance. With two layers of glass, they effectively insulate your home from weather extremes, keeping you cozy whatever the weather outside.
For unparalleled energy efficiency, opt for our Triple-Pane Double Hung Windows. The additional pane of glass offers even more insulation, soundproofing, and energy savings, making it a smart investment for your home.
Protect your interiors with our UV-Resistant Double Hung Windows. The special coating on the glass blocks harmful UV rays, preserving your furnishings from sun damage while still enjoying the sunshine.
Bow Awning Windows are the touch of sophistication your home deserves. Their curved design provides a gentle expansion of space, offering a sweeping view of the outdoors.
Fixed Awning Windows are the perfect blend of functionality and durability. Their non-opening design makes them an energy-efficient option, ideal for locations where light, but not airflow, is desired.
Experience the benefits of our Argon-Filled Double Hung Windows. Argon gas is less conductive than air, increasing thermal efficiency and providing better insulation.
Our Krypton-Filled Double Hung Windows offer a premium in thermal insulation. Krypton gas, denser than argon, provides a higher level of insulation and energy efficiency.
Stay cooler in the summer with our Heat-Reflective Double Hung Windows. The special coating reflects heat, keeping your home comfortable without overworking your air conditioning.
Our Insulated Double Hung Windows are a fortress against the elements. With advanced insulation technology, they maintain your home's temperature and comfort with ease.
At Windows of Green Cove Springs, we take pride in providing Double Hung Windows that are not just windows but gateways to a more energy-efficient and comfortable living space. Our windows promise enduring style, matched with cutting-edge technology to save on energy bills and reduce your environmental footprint. Choose our Double Hung Windows and experience the perfect blend of tradition and innovation.