Replacement Windows in Green Cove Springs FL
Discover the fusion of beauty and functionality with replacement windows from Windows of Green Cove Springs. Our windows redefine your living spaces, bringing the light and life from the outdoors into the comfort of your home.
Crafted for excellence, our replacement windows boast advanced features like energy-efficient frames, multi-layer weather stripping, and premium Low-E glass that work together to reduce energy costs and enhance the comfort of your home. The aesthetic flexibility we offer ensures that each window complements your home's unique style and architecture.
Our windows come in an array of sizes and styles, ready to be tailored to your specific needs. Whether you're looking for a grand picture window to capture a view or a series of double-hung windows for easy ventilation, our team ensures precision in every measurement and installation for a flawless finish.
Maintenance is simplified with our replacement windows, designed for longevity and ease. Regular cleaning with mild soap and water, along with occasional checks to ensure seals and moving parts remain in top condition, will keep your windows functioning beautifully for years to come.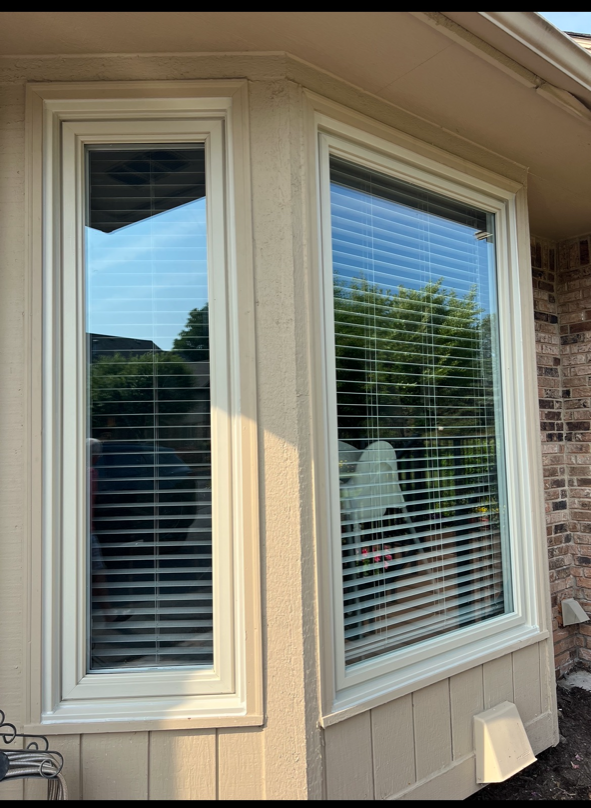 Elevate Your Home's Aesthetic with Diverse Grid Patterns from Windows of Green Cove Springs
Windows of Green Cove Springs presents an extensive selection of Replacement Windows Grid Patterns, each designed to complement and enhance your home's individuality. Choose from classic to contemporary styles to reflect your personal taste and architectural flair.
The Colonial grid pattern offers timeless appeal with its symmetrical grid, evoking a sense of tradition and elegance, making it perfect for homes wishing to exude a historical or classic vibe.
Prairie grids, characterized by their understated perimeter banding, pay homage to the American Arts and Crafts movement, adding a touch of architectural interest without obscuring views.
Diamond grids infuse a touch of Old World charm into your home, offering a distinctive pattern that catches the eye and transforms your windows into a statement piece.
Custom grid patterns are where your imagination can take flight. Windows of Green Cove Springs works with you to create a personalized look that is as unique as your home.
Opt for a gridless design with our 'None' pattern, perfect for those who crave an unobstructed view that maximizes light and blends seamlessly with any home style.
The Craftsman grid pattern reflects meticulous craftsmanship with a design that complements the handmade quality and natural materials of Craftsman-style homes.
Modern grid patterns align with the sleek, clean lines of contemporary design, offering minimal visual interruption and a focus on simplicity and light.
Traditional grid patterns at Windows of Green Cove Springs capture the essence of timeless design, enhancing the home with a look that never goes out of style.
Victorian grid designs are intricate and ornamental, ideal for homes that celebrate detailed aesthetics and historical grandeur.
Perimeter grids frame the edges of the glass, adding subtle character and definition without overwhelming the window's clean appearance.
Queen Anne grids boast elaborate designs, often found in historic homes, that are now reimagined for the modern residence seeking a regal touch.
Sunburst grids add a dramatic flair to your home, radiating from the top of the window and providing a focal point that is both elegant and eye-catching.
At Windows of Green Cove Springs, we understand that every detail counts. Our Replacement Windows with varied grid patterns not only enhance your home's energy efficiency but also its curb appeal. With our custom solutions, your windows will be a testament to your home's character and our commitment to excellence.