Hurricane Windows Replacement in Green Cove Springs FL
Step into the safe embrace of Hurricane Windows from the windows of Green Cove Springs. Our windows are more than a shield against the storm; they are a clear view to a safer, more serene home environment.
Our Hurricane Windows are built with resilience in mind, featuring impact-resistant glass and reinforced frames to withstand the toughest storms. The heavy-duty construction ensures they stand as steadfast guardians of your home, keeping you safe when the winds rise.
The benefits of installing our Hurricane Windows are many. They provide robust protection against high-velocity winds and flying debris, improve energy efficiency by maintaining a stable indoor temperature, and reduce outside noise for a quieter, more comfortable home environment.
We offer a variety of sizes and styles to perfectly match the aesthetics of your home. Whether you are replacing a single window or outfitting your entire home, our expert team will ensure a precise fit and finish, tailored to your specifications.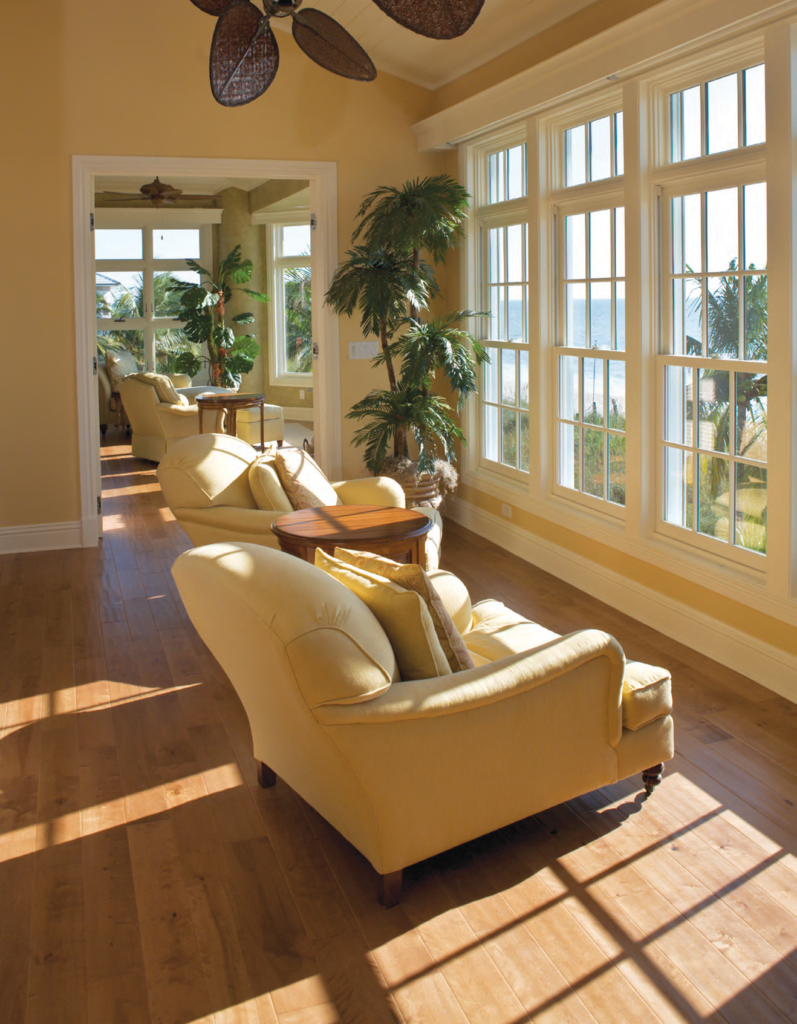 Safeguard Your Home Without Breaking the Bank: Hurricane Window Options at Windows of Green Cove Springs
At Windows of Green Cove Springs, we understand the necessity of protecting your home against the unpredictable forces of nature. That's why we offer a comprehensive range of hurricane window replacement solutions tailored to fit every budget and requirement.
Securing your home against storms doesn't have to be costly. Our affordable hurricane windows provide sturdy protection and peace of mind, ensuring safety is accessible to all our clients in Green Cove Springs.
Our Mid-Range hurricane windows offer a balance of cost and quality. They're designed for homeowners seeking dependable protection with a few extra features that enhance window performance and durability.
For the ultimate defense, our Premium Hurricane Windows are constructed with the highest quality materials and technology available, offering maximum protection and energy efficiency for your home.
We believe safety should not be compromised by budget constraints. That's why we provide Budget-Friendly Options that still meet high standards of protection for your home.
Investing in hurricane windows is a significant but necessary expenditure. To ease this, we offer financing to our customers, allowing for manageable payments while ensuring immediate safety for your property.
For homes requiring that extra touch of elegance without compromising on safety, our Luxury Options for Hurricane Windows combine refined aesthetics with the strongest protection available.
Many of our Hurricane Windows are tax credit eligible, offering not just protection and energy efficiency but also savings on your tax bill, making them a smart investment for the future.
At Windows of Green Cove Springs, we regularly provide promotional offers on our Hurricane Windows, ensuring that every homeowner has the opportunity to safeguard their home at the best possible value.
Our team at Windows of Green Cove Springs is dedicated to delivering not just products but comprehensive protection solutions. With our range of hurricane windows, you can shield your home from severe weather without sacrificing style or financial peace of mind. Choose from our extensive selection, from affordable to luxury options, and rest easy knowing your home is ready to face any storm.