Entry Doors Replacement in Green Cove Springs FL
Step through the threshold of safety and style with the Entry Doors offered by Windows of Green Cove Springs. Our doors are more than an entrance; they are a statement of quality and design.
Our Entry Doors boast the latest innovations in energy efficiency and security. Crafted with premium materials, these doors feature robust locking mechanisms, durable weather-resistant seals, and advanced thermal insulation technology. The artistry in design is matched by the precision of engineering, ensuring that each door is not only aesthetically pleasing but also a bastion of safety and comfort.
The benefits of installing our Entry Doors extend beyond mere functionality. They enhance the curb appeal of your home, provide an additional layer of security, and improve energy efficiency, which can lead to lower utility bills. Plus, with a variety of styles to choose from, our doors can be personalized to reflect your unique taste.
We understand that homes come in all shapes and sizes, which is why our Entry Doors are available in a range of sizes and dimensions. Our team is dedicated to providing a perfect fit for your home, ensuring that the installation is seamless and the finish is flawless.
Caring for your Entry Doors is simple. They are designed to withstand the elements, requiring only occasional cleaning with mild soap and water to maintain their beauty. The durability of the materials used ensures that your door will continue to welcome guests for years to come.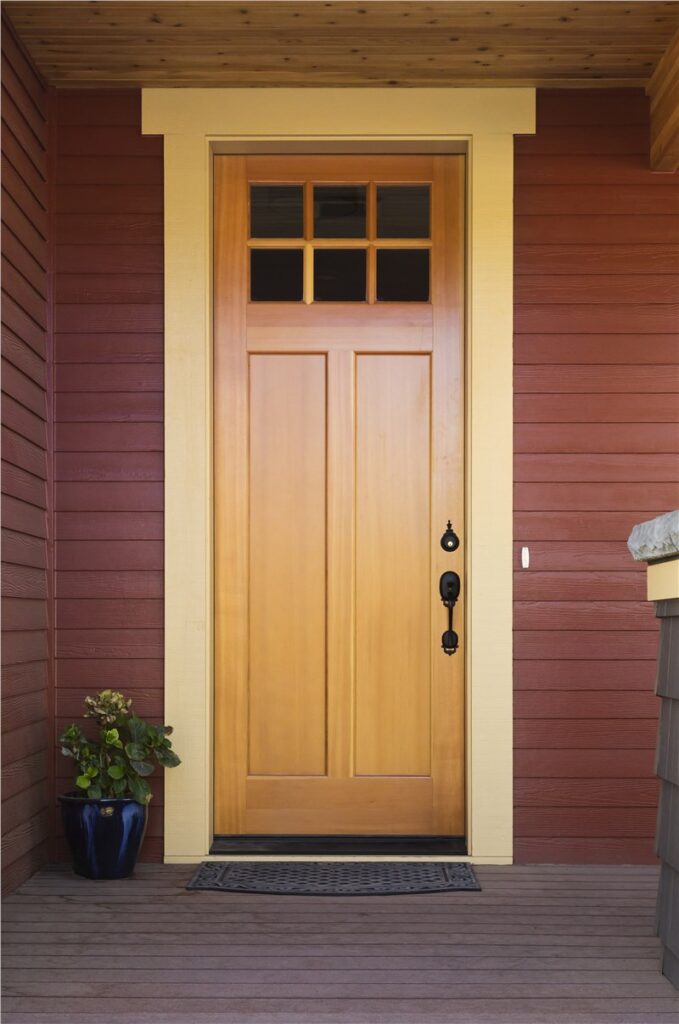 Enhance Your Home's Entrance with Energy-Efficient Entry Doors from Windows of Green Cove Springs
Embark on a journey of efficiency and elegance with our range of Energy-Efficient Entry Doors at Windows of Green Cove Springs. We merge state-of-the-art technology with exquisite design to provide you with an entryway that stands the test of time and the elements.
Our Energy Star Certified Entry Doors meet the highest standards of energy efficiency. By choosing these doors, you're opting for a smarter home, reducing energy consumption, and saving on utility bills.
The Low-E Glass in our Entry Doors is designed to minimize UV and infrared light penetration without reducing the natural light that brightens your home, maintaining a comfortable indoor environment year-round.
Featuring an Insulated Core, our Entry Doors provide exceptional thermal efficiency. This core acts as a barrier, keeping the cold out and the warmth in during those chilly Green Cove Springs winters.
Choose our Triple-Pane Glass Entry Doors for unparalleled insulation. The additional pane adds a robust layer of thermal protection, ensuring your home stays cozy and quiet.
With a premium Weatherstripping Seal, our Entry Doors guard against drafts and energy loss, ensuring your home's entrance is as efficient as it is inviting.
Our Entry Doors come with the option of a solar reflective coating, which reflects the sun's rays away from your home, keeping your interior cool and comfortable even on the hottest days.
At Windows of Green Cove Springs, we're committed to providing you with Entry Doors that offer superior energy efficiency without sacrificing style. Our doors not only enhance your home's aesthetic but also contribute to a greener planet. Embrace the fusion of beauty, security, and energy efficiency with our Entry Doors, and step into a space of comfort and savings.