Vinyl Windows Replacement in Green Cove Springs FL
Dive into the world of Vinyl Windows with Windows of Green Cove Springs, where durability meets design in every frame. Our Vinyl Windows are engineered to bring long-lasting beauty and performance to your home.
Our Vinyl Windows stand out with their robust construction, energy-efficient features, and versatile design options. The fusion of functionality with aesthetic appeal makes them a smart choice for any homeowner. Equipped with features like insulated glass and fusion-welded frames, they're built to enhance your home's comfort and efficiency.
The advantages of our Vinyl Windows are clear. They're virtually maintenance-free, resistant to the elements, and provide excellent thermal insulation. This translates to lower energy bills, less upkeep, and a comfortable, quiet home environment. Plus, with their customizable designs, they can match any home style or personal preference.
Tailored to fit any space, our Vinyl Windows come in various sizes and dimensions. Our team at Windows of Green Cove Springs takes precise measurements to ensure a perfect fit, enhancing your home's look and feel with a seamless finish.
Caring for your Vinyl Windows is a breeze. They require no painting or staining—simply clean with soap and water to keep them looking new. Their durability ensures they continue to look and perform well, year after year.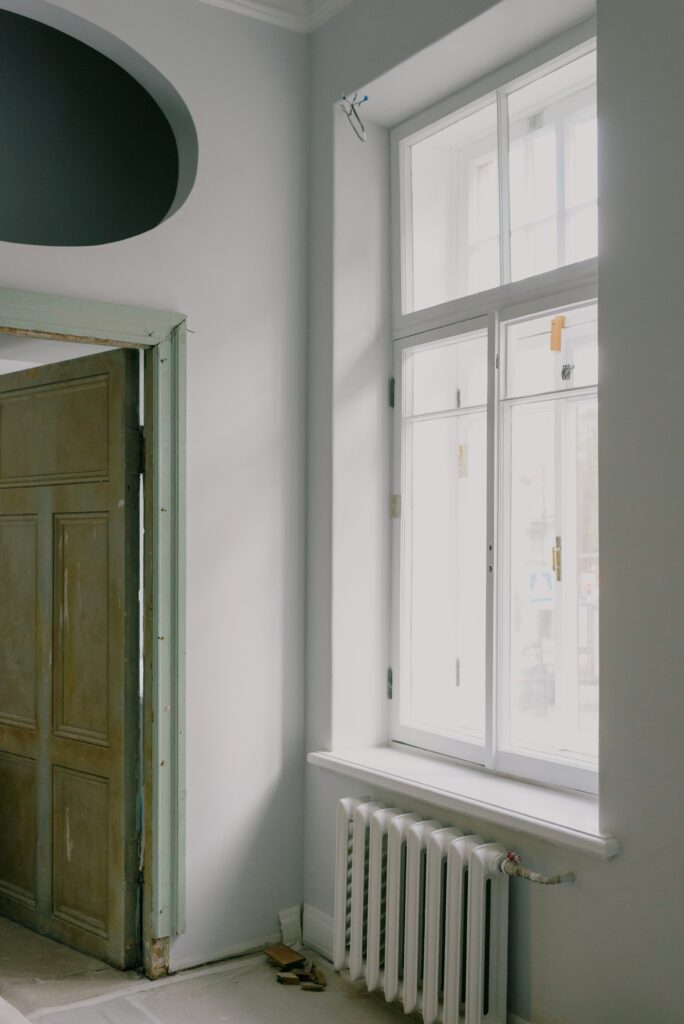 Custom Elegance: Vinyl Window Grid Patterns by Windows of Green Cove Springs
Enhance the charm of your home with our versatile Vinyl Window replacement options at Windows of Green Cove Springs. Each grid pattern we offer promises to elevate your home's aesthetics while delivering on the promise of durability and maintenance ease.
The Colonial grid pattern is a nod to America's rich architectural history. This timeless design features a multi-pane effect, bringing a classic and stately elegance to your home's facade.
Prairie-style grids capture the essence of organic architecture with a free-flowing design. This option frames your views with subtle lines, creating a serene and open feel.
Our Diamond grid pattern adds an old-world charm to your Vinyl Windows. It's perfect for adding a unique and decorative touch to homes with a historic or traditional style.
The Craftsman grid pattern reflects the handcrafted aesthetic of the early 20th century. Simple yet bold, it complements homes with natural materials and earthy tones.
Modern grid patterns emphasize simplicity and clean lines. Our Modern Vinyl Windows fit seamlessly into contemporary homes, providing sleek aesthetics without the fuss.
For those who favor unobstructed views and minimalist design, our No Grid Vinyl Windows offer clear, expansive glass for a modern, polished look.
The intricate Queen Anne grid pattern is designed for those who appreciate ornate details. This style adds a touch of Victorian finesse and opulence to your home.
Gothic grid patterns draw inspiration from the grand cathedrals, featuring pointed arches and dramatic shapes that add an air of nobility to your Vinyl Windows.
Georgian grids are known for their symmetry and balance. This classic design provides a touch of historical elegance that is both sophisticated and enduring.
Our Elizabethan grid pattern brings the romanticism of the Elizabethan era to your home. It's ideal for homeowners looking to make a historic statement with their window choices.
At Windows of Green Cove Springs, we understand that details like grid patterns can define the character of your home. Our selection of Vinyl Windows with varied grid options ensures that you can find the perfect match for your architectural style and personal taste. With our Vinyl Windows, embrace style without compromising on the functional benefits of durability and energy efficiency.