Impact Doors Replacement in Green Cove Springs FL
Welcome to Windows of Green Cove Springs, where our impact doors are designed not just for looks but for the enduring safety and efficiency of your home. Our doors stand as vigilant protectors, ready to guard against the toughest elements.
Crafted with cutting-edge technology, our Impact Doors feature energy-efficient materials, robust construction, and advanced locking mechanisms. Their prominent key features include impact-resistant glass that can withstand severe weather conditions and potential intrusions, providing you with peace of mind knowing your home is secure.
The benefits of our impact doors go beyond their core function of protection. They offer superior energy savings thanks to their insulating properties, reduce outside noise for a quieter home environment, and enhance the overall curb appeal of your property with their elegant design.
Our impact doors are available in a variety of sizes and dimensions to fit your specific needs. Each door is precisely measured and tailored to ensure a perfect fit for your home, providing a seamless look and optimal functionality.
Caring for your impact doors is simple. They are built to be low-maintenance, requiring only occasional cleaning with mild soap and water to keep them looking their best.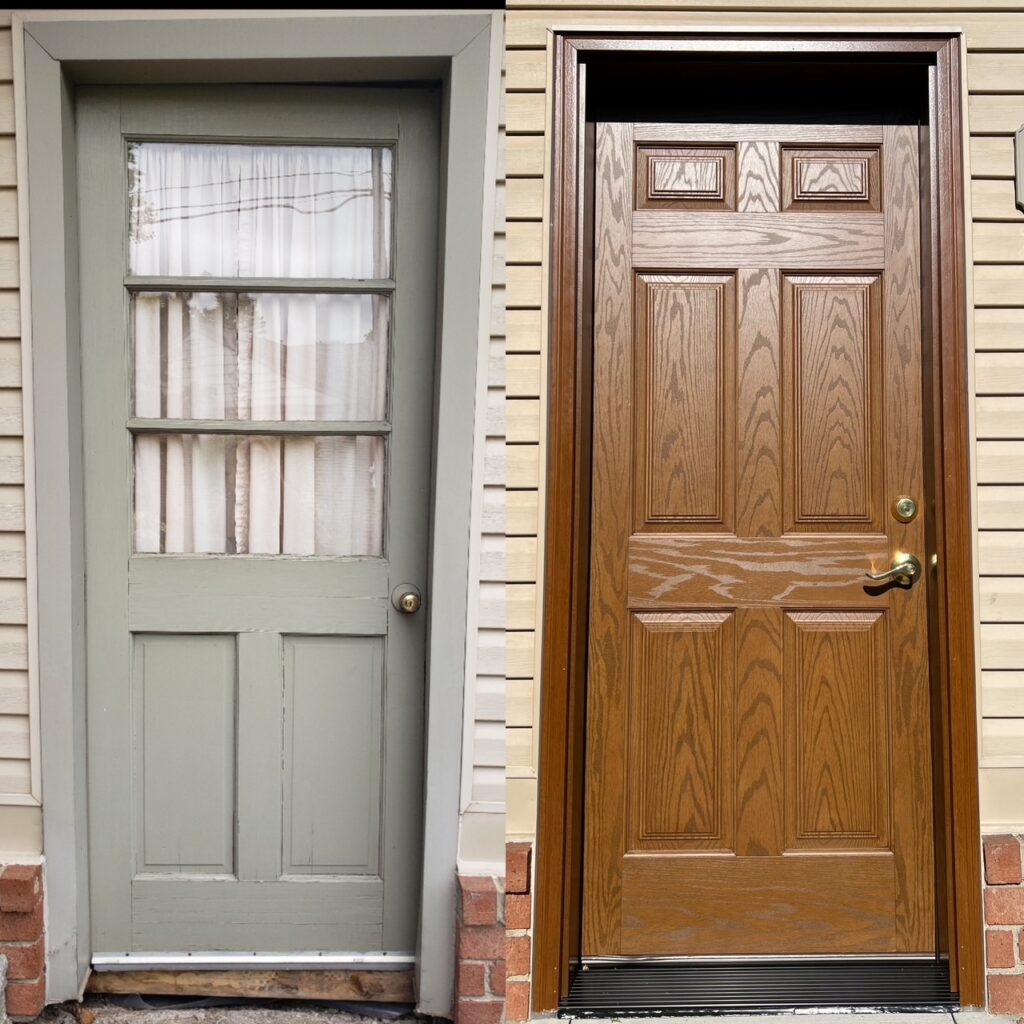 Maximize Home Comfort with Impact Door Energy Solutions from Windows of Green Cove Springs
At Windows of Green Cove Springs, we understand the dual importance of home safety and energy conservation. Our Impact Doors are meticulously engineered to provide robust protection and superior energy efficiency, aligning with the eco-conscious values of our customers.
Our Energy Star impact impact doors exceed industry standards for energy efficiency, helping to lower your energy bills while keeping your home safe and comfortable throughout the varying seasons in Green Cove Springs.
Featuring Low-E glass technology, our Impact Doors minimize harmful UV rays and heat transfer, maintaining a stable and pleasant indoor climate while protecting your interior furnishings from sun damage.
With Triple Pane Impact Doors, experience enhanced insulation as they feature three layers of glass, offering a premium barrier against external temperatures and noise for a serene home environment.
Our Double Pane Impact Doors strike a balance between cost-effectiveness and energy efficiency, providing substantial insulation and impact resistance without the premium price tag of triple pane options.
Protect your home from the Floridian sun with our UV Protection Impact Doors. These doors are designed to filter out the sun's damaging rays, safeguarding your health and home interiors.
Opt for our Argon Filled Impact Doors to significantly boost thermal performance. This invisible, non-toxic gas is denser than air, offering better insulation and improved energy savings.
Windows of Green Cove Springs is dedicated to delivering products that not only ensure the safety of your home but also contribute to a greener world. Our Impact Doors are a testament to this commitment, offering advanced features that stand up to both the weather and your energy efficiency needs. Choose our Impact Doors for a secure, comfortable, and energy-smart home upgrade.