Slider Windows Replacement in Green Cove Springs FL
Introducing the seamless charm and functionality of Slider Windows from Windows of Green Cove Springs. Our slider windows embody the perfect marriage of expansive views and ease-of-use, setting the standard for both modern design and utility.
Our Slider Windows are celebrated for their smooth gliding action, which allows for effortless opening and closing. The sleek design maximizes the glass area for unobstructed views and floods your rooms with natural light. Equipped with durable frames and advanced locking systems, these windows offer both beauty and security.
We cater to the unique structure of your home with a variety of sizes and dimensions. Our Slider Windows are customizable to ensure a perfect match for both large-scale and more intimate window openings, enhancing the architectural flow of your living space.
Maintaining your Slider Windows is straightforward and fuss-free. The simple design requires minimal upkeep—regular cleaning of the glass with a soft cloth and mild detergent will keep them pristine, while occasional lubrication of the tracks ensures enduring smooth operation.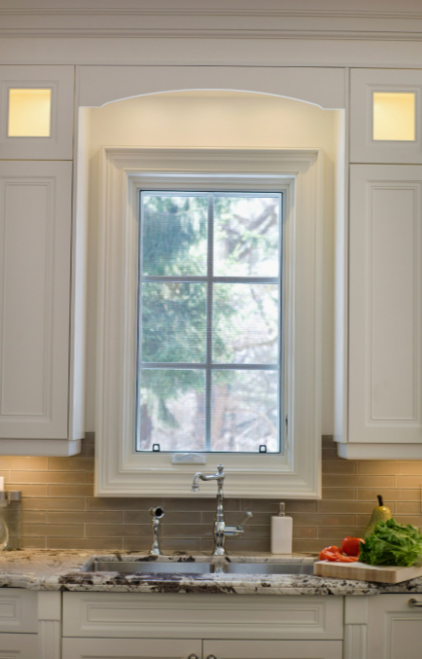 Slide into Efficiency: Energy-Saving Slider Windows from Windows of Green Cove Springs
At Windows of Green Cove Springs, we offer Slider Windows that perfectly combine functionality with energy efficiency. Our meticulously designed slider windows not only provide ease of use and panoramic views but also incorporate the latest in energy-saving technology.
Our Slider Windows with Low-E glass are designed to minimize the infrared and ultraviolet light that can pass through the glass without lessening the valuable natural light that enhances your home.
Double Low-E Glass in our Slider Windows offers twice the protection, maintaining your home's temperature by reflecting heat back to its source and ensuring year-round comfort in Green Cove Springs' diverse climate.
Choose Argon Gas Filled Slider Windows for superior insulation. This odorless, colorless, non-toxic gas between the panes is denser than air, reducing thermal transfer and enhancing energy efficiency.
With Krypton Gas Filled Slider Windows, you can experience even better insulation than argon. Krypton gas offers a higher level of thermal efficiency, making it perfect for Green Cove Springs homes looking to maximize energy savings.
Our Slider Windows come with insulated frames that provide an extra layer of thermal protection, ensuring that your home stays warmer in the winter and cooler in the summer.
Properly weatherstripping slider windows is key to maintaining energy efficiency. Our windows are sealed against drafts, keeping the elements at bay and your energy bills low.
Triple Pane Slider Windows offer the ultimate in energy efficiency. With an additional pane of glass, they deliver exceptional insulation, noise reduction, and energy cost savings.
The classic Double Pane Slider Windows provide a reliable barrier against energy loss, offering a practical and cost-effective solution for enhancing your home's energy efficiency.
Solar Reflective Slider Windows reflect solar heat away from your home, maintaining a cooler interior without compromising on brightness or views.
Protect your home's interior with our UV Protection Slider Windows. They block out harmful ultraviolet rays, preventing your furniture and flooring from fading over time.
In Green Cove Springs, energy efficiency and comfort go hand-in-hand with our Slider Windows. At Windows of Green Cove Springs, we're committed to providing products that not only meet your aesthetic and functional needs but also contribute to a sustainable future. Our Slider Windows are a testament to this promise, offering advanced features that will keep your home comfortable and your energy bills in check for years to come.