Window Replacement | Windows of Green Cove Springs
Window Installation Green Cove Springs FL
$387 Off, Free Installation and Up to 60 Months NO Interest
Wide Range of Window Options
Our window and door installation services in Green Cove Springs encompass various aspects, including the replacement of existing windows and door units or the selection and fitting of new ones. We understand how important it is for you to have a quality window installation and door replacement service, and we pride ourselves on offering an extensive range of products to suit every homeowner's needs. From hurricane-resistant windows to energy-efficient designs, you can trust us to provide you with outstanding and reliable service, that delivers on your expectations.
Customized Solutions
When it comes to window installations in your Green Cove Springs home, there's no one-size-fits-all approach. We will work closely with you to assess your needs and create a tailored solution that balances style, security, and savings. As our service area extends throughout Green Cove Springs, you can count on us to be there for all your window and door installation needs.
Door Installation
Door installations are another crucial aspect of our business in Green Cove Springs. We realize that a door is more than just a means of ingress and egress from your home; it is also a significant component of your home's overall security and aesthetic appeal. That's why our door services are designed to cater to a wide range of preferences and requirements. From traditional wood doors to contemporary steel or fiberglass options, our door installation service can accommodate the tastes and needs of every homeowner in Green Cove Springs.
Hurricane Impact Windows
At Windows of Green Cove Springs, we also understand the significance of home security. Our window and door installation services incorporate the use of high-quality and durable materials designed to withstand various threats, including hurricane-force winds and potential break-ins. You can trust us not only to install windows that meet your expectations in terms of aesthetics but also to provide you with products that will enhance the security of your home.
Window and Door Estimates
Our dedication to exceptional customer service is another reason why homeowners in Green Cove Springs choose us for their window and door installation needs. We offer free in-home consultations and estimates, which allow you to discuss your specific needs and preferences with our experts, without any obligation. Our team is always on hand to provide advice, answer any questions you may have, and help you make an informed decision that suits your home, style, and budget.
Flexible Financing Options
In order to make our window and door installation services even more accessible to homeowners in Green Cove Springs, we offer our customers flexible financing options and convenient online ordering. Simply create an account, sign in, and browse our extensive selection of windows and doors at your leisure. Once you're ready to order, you can also choose from a range of professional installation services to suit your needs and preferences.
Additional Window Installation Services
Aside from window and door installations, we also provide additional services, such as the installation of hurricane shutters and furniture-grade window treatments. These extras can help you protect your home from extreme weather conditions, as well as add a touch of elegance to the classic look of your windows and house decor.
Essential Window Services We Offer in Green Cove Springs, FL
Windows of Green Cove Springs transforms homes and establishments through our comprehensive window services, providing more than just exceptional window installations. Our services are designed to cater to a variety of needs for both residential and commercial clients, ensuring that every window enhances the aesthetic, function, and value of your space.
Your Guide To Our Premium Window Material Choices in Green Cove Springs
At Windows of Green Cove Springs, we bring you a variety of high-quality, premium window material options tailored to meet your unique needs, aesthetic preferences, and budget. Whether you desire the timeless elegance of wood or the durable simplicity of vinyl, we have the ideal window material for your installation project.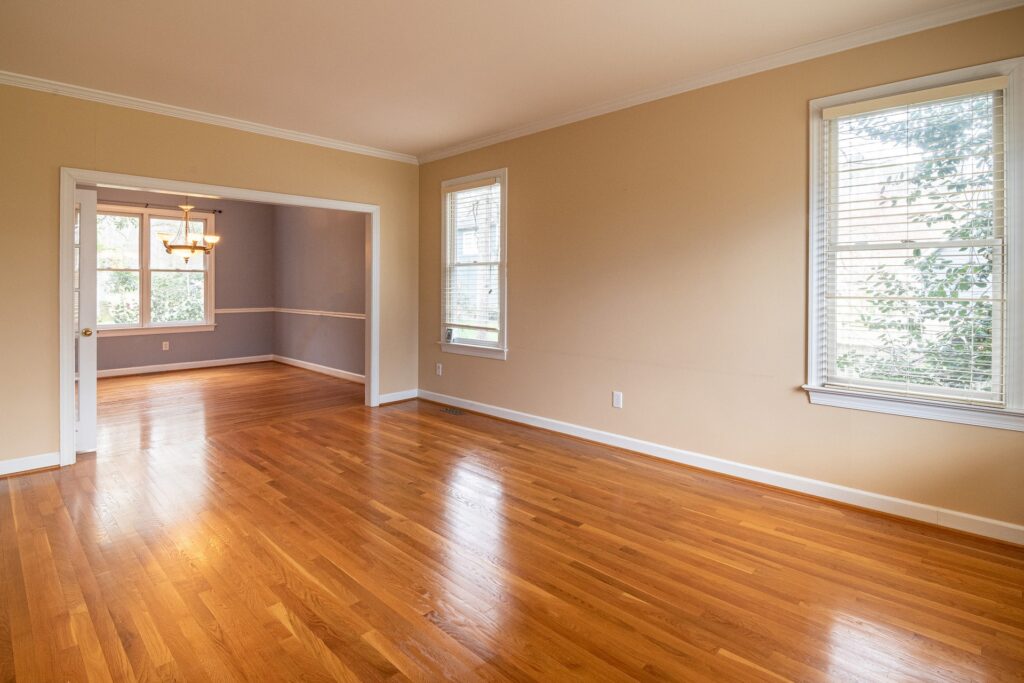 About Us: Top Green Cove Springs Window Replacement and Installation Services
At Windows of Green Cove Springs, we're proud to offer the finest window replacement and installation services in Green Cove Springs, Jacksonville, Florida, and the surrounding areas. With years of experience in the industry, we have the skills, knowledge, and expertise to help you choose the perfect windows for your Florida home. Whether you need to replace windows that are old, damaged, or simply no longer fit your style, we've got you covered. We offer a wide variety of high-quality windows, including energy-efficient windows, impact-resistant windows, and custom windows designed to enhance your home's appearance and functionality.
Trusted Window Installers in Green Cove Springs, FL
When it comes to window replacement in Green Cove Springs, FL, it's essential to work with a company you can trust. At Windows of Green Cove Springs, we pride ourselves on our dedication to customer satisfaction, and we're committed to making the window replacement process as smooth and stress-free as possible. Our experienced team will guide you through every step of the entire process first, from selecting the right windows for your home to expertly installing them. Plus, our top-notch customer service ensures that you'll receive prompt, professional assistance whenever you need it.
Our Team of Skilled and Highly-Trained Professionals
Another important aspect of window replacement in Green Cove Springs, FL, is ensuring that your new windows are properly installed. This is crucial not only for your current windows" performance but also for your home's energy efficiency and overall comfort. At Windows of Green Cove Springs, our top window installation company, experts are highly trained and experienced in installing a wide range of windows, including single-hung, double-hung, casement, sliding, and picture windows, just to name a few. Our thorough installation process ensures that your windows are securely sealed and insulated, maximizing their energy efficiency and durability.
And while window replacement is a popular choice for many Green Cove Springs, Florida homeowners, it's not always the best option for every situation. In some cases, window repair may be a more cost-effective choice than best window installation, especially if your old windows are still in relatively good shape. When you turn to the professionals at Windows of Green Cove Springs, we'll carefully evaluate your existing windows and recommend the most suitable solution for your needs. Whether it's window replacement or repair, you can trust us to deliver top-quality results that will improve your home's comfort, energy efficiency, and appearance.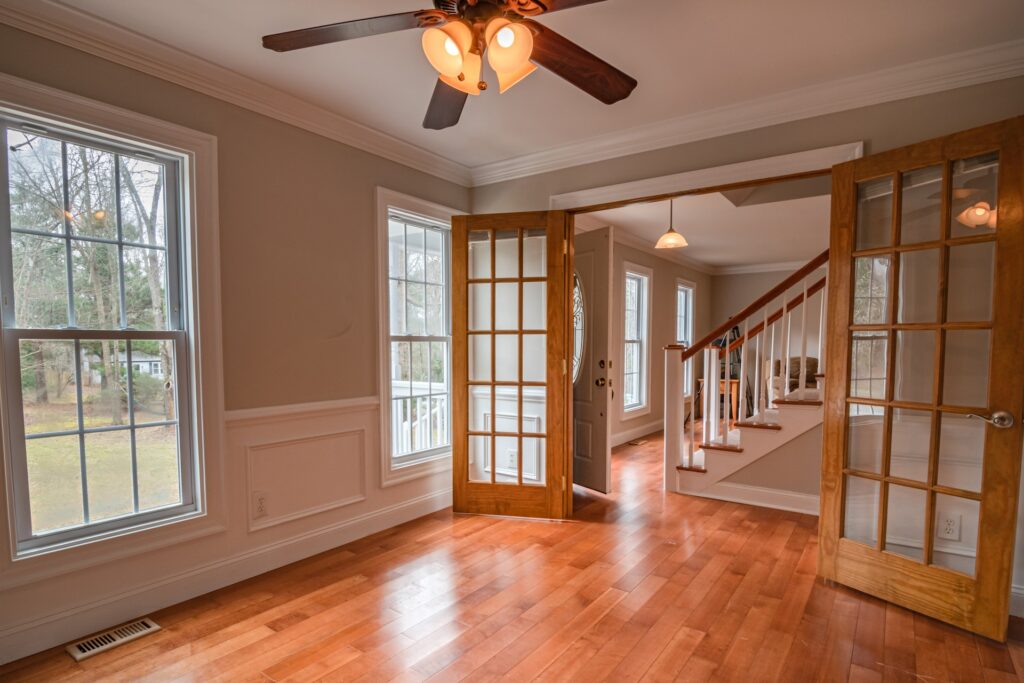 We Serve Green Cove Springs, FL, and Its Neighboring Areas in Florida
At Windows of Green Cove Springs, we proudly offer our expert services and superior products across various areas:
Green Cove Springs: Our services are available throughout the city and surrounding neighborhoods, bringing high-quality window and door solutions to local residents and businesses.
Clay County: We extend our services beyond the city limits, serving a wider audience in the greater Clay County area.
Jacksonville: Our expert team is available to provide top-notch services to customers in Jacksonville, ensuring that the city's diverse homes and businesses have access to our quality products.
Orange Park: Our comprehensive range of window and door services is available to residents and businesses in Orange Park.
Middleburg: We are proud to serve the Middleburg area, bringing our professionalism and quality services to this community.
Fleming Island: Customers in Fleming Island can also benefit from our extensive range of window and door services.
For customers living outside of these regions or in nearby communities, we encourage you to reach out to us. We strive to accommodate as many customers as possible and may be able to extend our services to your location.
We are delighted to receive positive feedback from our valued clients. Their testimonials underscore our commitment to professionalism, efficiency, and excellence in service. Our customers have acknowledged the significant improvements our window and shower installations have brought to their homes. They have also praised our robust 24/7 customer support, highlighting our dedication to timely and comprehensive assistance. These positive reviews affirm our goal to deliver high-quality work and reinforce our mission of achieving complete customer satisfaction. We are sincerely grateful for the trust and confidence our clients place in us.

"I can't recommend Windows of Green Cove Springs enough! Their team was professional and efficient, and they installed our new hung windows perfectly. Our house is noticeably cooler, and the windows look great. A top-notch service from start to finish!"
"We recently had a shower installation from Windows of Green Cove Springs and the result exceeded our expectations. Their team was punctual, tidy, and friendly. Our new shower looks stunning, and the quality is exceptional. We'll definitely be using their services again!"
"Windows of Green Cove Springs did an excellent job installing our new garage door. They were quick, professional, and their 24/7 customer support is truly impressive. They responded to our queries promptly and made sure we were satisfied with the service. Highly recommended!"
Don't hesitate to get in touch with us today to schedule your free consultation and discover how we can help you transform your home.
Contact us today to claim your Free Estimate and get started on your window project!