Replacement Doors in Green Cove Springs FL
Discover the perfect entryway with replacement doors from Windows of Green Cove Springs, where security meets innovation and style. Our doors are more than an entrance; they are a testament to superior craftsmanship and design ingenuity.
Our replacement doors come equipped with advanced features that set them apart. From the latest in energy-efficient materials to a variety of aesthetic finishes, these doors are designed to enhance your home's façade while providing unparalleled durability and insulation. The key features of our replacement doors include reinforced cores, multi-point locking systems, and weather-resistant seals that stand up to the harshest elements.
The benefits of choosing our replacement doors are threefold. They offer increased security, contributing to a safer home environment; outstanding insulation properties, ensuring energy efficiency; and a range of customizable options that enhance the curb appeal and value of your home. Each door is a product of meticulous engineering and attention to detail, promising satisfaction and peace of mind.
Sizing and fit are paramount when selecting a replacement door. At Windows of Green Cove Springs, we offer a variety of sizes and can tailor doors to fit the unique dimensions of your home. Our precise installation ensures a seamless look and perfect fit, integrating effortlessly with your home's architecture.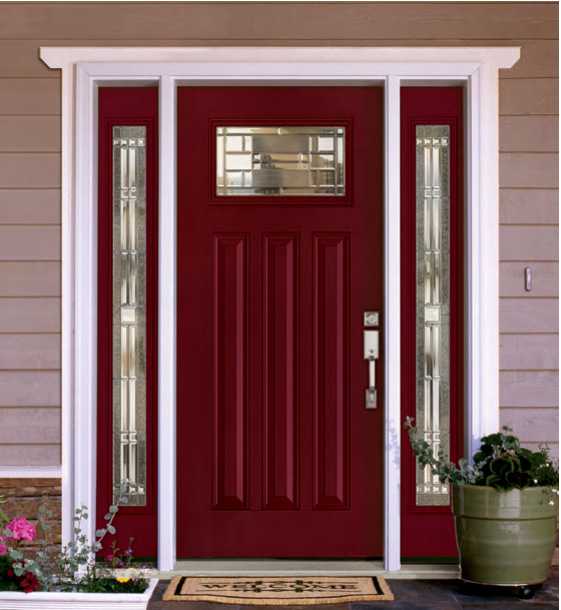 Find Your Perfect Fit: Replacement Doors for Every Budget at Windows of Green Cove Springs
At Windows of Green Cove Springs, our assortment of Replacement Doors offers unparalleled quality and value, ensuring every homeowner finds the perfect match for their budget and style preferences.
Discover the value with our affordable replacement doors. These options provide dependable security and style without placing strain on your finances, making them perfect for homeowners who are looking for quality at a cost that won't break the bank.
Our budget-friendly replacement doors are designed with cost-conscious homeowners in mind. They combine practicality and aesthetic appeal, ensuring you don't have to compromise on quality for the sake of affordability.
Step up to enhanced features with our mid-range replacement doors. Offering a balance between affordability and upgraded materials, these doors are a smart choice for those seeking a blend of durability, performance, and style.
Embrace sophistication with our premium replacement doors. Crafted with superior materials and attention to detail, these doors deliver enhanced aesthetics and performance for those looking to invest more in their home's security and curb appeal.
Our high-end replacement doors are the epitome of luxury and security. With advanced features, premium materials, and exquisite designs, they're made to impress and built to last.
Step into the realm of elegance with our luxury replacement doors. These doors go beyond standard functionality to offer a statement piece that's as visually striking as it is resilient.
For the ultimate in home entryways, our ultra-luxury replacement doors offer unmatched craftsmanship and the finest materials. They're custom-designed to be the crowning jewel of your home's facade.
Windows of Green Cove Springs provides competitive replacement doors that stand out in the market. Our doors are priced to offer the best combination of quality and value, ensuring you get top-notch products without overspending.
Cost-effective doesn't mean cutting corners. Our doors are engineered to provide long-term savings by combining energy efficiency with durable materials, reducing maintenance and energy costs over time.
Choose an Exclusive Replacement Door from our collection for a unique addition to your home. These doors are crafted for discerning homeowners who seek doors that are as distinctive and individual as their homes.
At Windows of Green Cove Springs, our replacement doors are more than just entry points; they are a vital part of turning a house into a home. With a range of options from affordable to ultra-luxury, we ensure that every homeowner in Green Cove Springs finds their ideal door, combining style, security, and energy efficiency tailored to any budget.