Patio Doors Replacement in Green Cove Springs FL
Transform your home with the stylish and versatile patio doors from Windows of Green Cove Springs. Our selection offers a perfect blend of design and functionality to suit your personal style and enhance your living space.
Our patio doors are renowned for their smooth operation and stunning visual appeal. Key features include durable materials that stand up to the Green Cove Springs weather, energy-efficient glass that helps regulate indoor temperatures, and a range of styles to match any home decor. With their broad glass panes, they invite ample natural light while providing a scenic view of the outdoors.
The benefits of our patio doors extend beyond their beauty. They are designed to increase the energy efficiency of your home, reduce noise pollution, and provide an added layer of security. Plus, with their easy-to-clean surfaces and durable construction, they offer long-lasting performance with minimal maintenance required.
Customization is a cornerstone of our service. Our patio doors come in a variety of sizes and dimensions to ensure a perfect fit for your home. Whether you're looking for grand double doors that make a statement or a simple sliding door to save space, we have the solutions to meet your needs.
Maintaining your patio doors is hassle-free. A simple wipedown with a gentle cleaner keeps the glass sparkling, and occasional checks of the tracks and hardware will ensure they continue to function smoothly for years to come.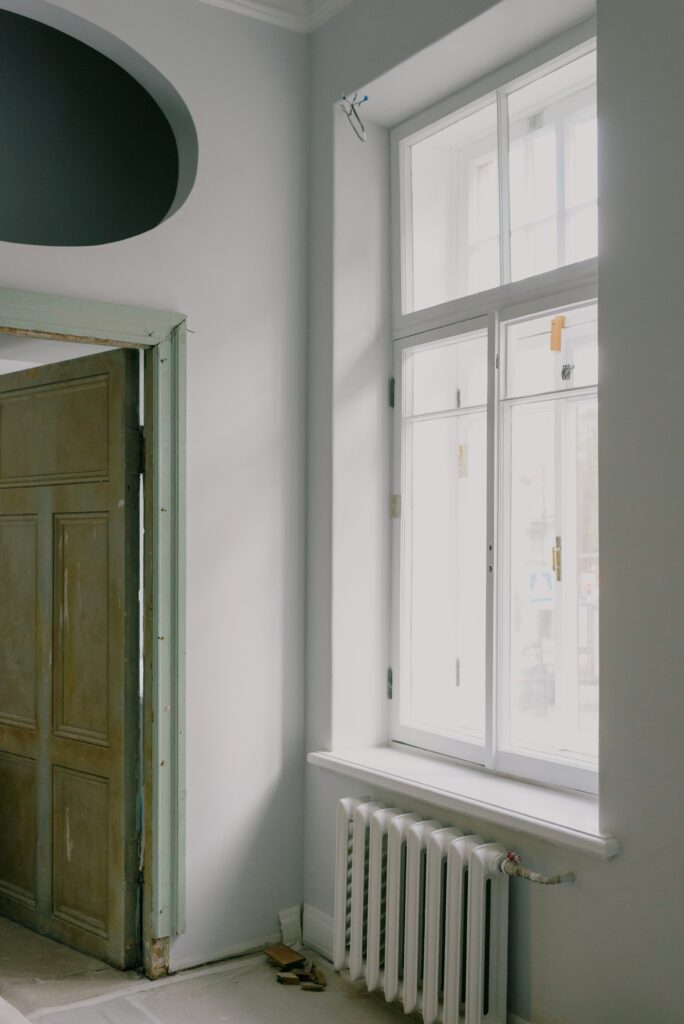 Explore Patio Door Elegance with Windows of Green Cove Springs
Welcome to Windows of Green Cove Springs, where our patio doors are a gateway to the outdoors, offering a seamless blend of beauty, functionality, and energy efficiency. Discover a door that not only complements your home but enhances your living experience with our diverse range of replacement types.
Sliding patio doors are the epitome of convenience and space-saving design. Our doors glide smoothly on their tracks, offering easy access to your outdoor spaces without taking up extra room.
French patio doors add a touch of classic charm. With their timeless design and dual openings, they invite natural light in and create an elegant passage between your indoor and outdoor spaces.
Embrace the full potential of your living area with our folding patio doors. They fold neatly and compactly, connecting your interior to the exterior in a grand display of design and functionality.
Bi-fold patio doors offer a modern twist on traditional folding doors. Their sleek panels fold in a concertina style, providing a stunning, unobstructed view of your garden or patio.
For an expansive view and versatile opening options, our multi-slide patio doors are unmatched. Multiple panels slide and stack against each other, completely opening up your space.
Pocket patio doors provide a discreet and innovative way to open up your home. They slide into the wall, disappearing from view, to offer a seamless transition from inside to out.
Combine ventilation and access with our tilt and slide patio doors. Tilt them for airflow or slide them open for full access to your outdoor sanctuary.
Our Lift and Slide Patio Doors offer a smooth operation with a lifting mechanism that makes large, heavy panels easy to move, creating wide, inviting openings to your outdoor areas.
Accordion patio doors bring flexibility to your space. This style accommodates wider openings with a folding motion that creates an expansive, accordion-like effect.
Maximize your space with telescoping patio doors. These doors feature multiple panels that open by sliding past each other, extending your living space dramatically.
At Windows of Green Cove Springs, we're dedicated to providing patio doors that not only meet your aesthetic desires but also cater to your functional needs. Our patio doors are designed to transform your home, opening it up to natural light, fresh air, and the beauty of your outdoor spaces. Choose from our extensive selection, and let us enhance the connection between your home's interior and the great outdoors.